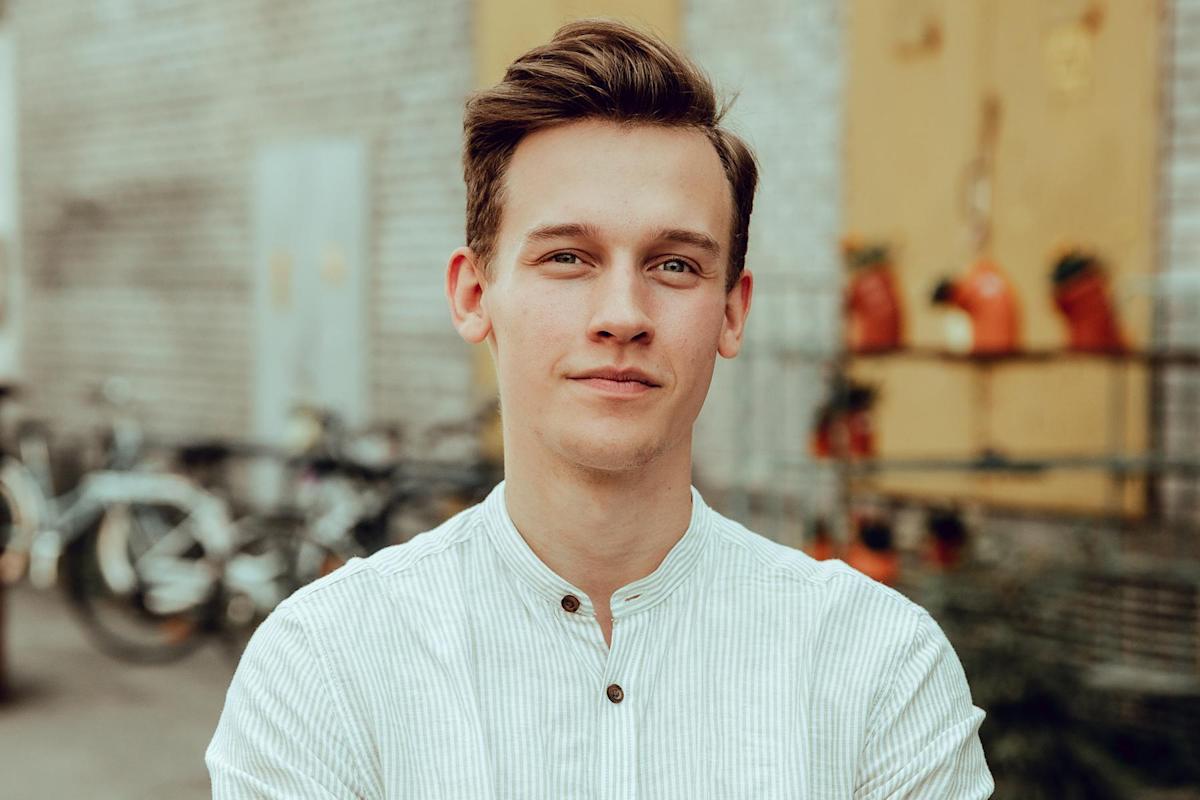 Meet Montonio, an e-commerce checkout solution created by a small startup based in Tallinn, Estonia. The company just raised a $12 million Series A funding round (€11 million) led by Index Ventures. It wants to become the only tech partner you need to run a small and medium e-commerce shop.
Montonio is a multi-faceted product that has been specifically designed for its home market and its neighbor countries — but the startup thinks it could work all around Europe. The company facilitates payments, integrates with several "buy now, pay later" financing options and handles deliveries and refunds.
On the payment side, when it's time to buy something online, Montonio takes over and handles payments directly. The startup supports card payments through integrations with partners. While debit and credit cards have become the default payment solution for many people around the world, many people are already paying with different methods.
And this is where Montonio becomes interesting. In the Baltics, customers often initiate payments from their bank accounts directly. Montonio has been building out open banking connections so that it can initiate payments at a lower cost.
By developing these integrations in house, the company also has more flexibility and technical control over the process. If customers choose to pay using payment links, Montonio charges €0.05 + VAT per payment. That's much cheaper than card payments.
Montonio currently supports all major banks in Estonia, Latvia, Lithuania and a few major banks in Finland. The startup is going to focus on Poland next.
Once you build a startup that handles payments, you want to build a startup that handles refunds as well. Montonio customers can process refunds from Montonio's dashboard.
Similarly, once a payment is processed, you want to automatically generate an order number and initiate deliveries. Montonio automatically queries delivery providers to generate labels. And the product can also be used to generate return labels when necessary.
Eventually, Montonio wants to become a one-stop shop for everything that happens once you click the purchase button. The company calls this process the "post-checkout experience". For instance, Montonio can also act as an aggregator for different financing solutions.
"For each service, we're building multi-threading in our product. Even when you look at our financing product, we have multiple partners," Montonio co-founder and CEO Markus Lember (pictured above) told me.
While small and medium e-commerce retailers don't want to pay too much to process payments, they could pay for additional services and a simple product that replaces a patchwork of payment and e-commerce services. Montonio offers plugins for WooCommerce, Prestashop, Magento 1 & 2, Odoo, Voog, OpenCart and CsCart. There's also a programming interface for custom integrations.
And it seems to be doing well in Estonia, as around half of online shoppers have interacted with Montonio already. It's going to be interesting to see if the company can reproduce the same numbers in other markets.
"The team is best in class, very technical and very agile. The organic traction is through the roof. There are very compelling market trends that will open up the market and Montonio is just anticipating this shift," Index Ventures partner Julia Andre told me.
In addition to Julia Andre, Jan Hammer from Index Ventures and Adyen's former managing director Myles Dawson are joining the board. Previous investors Tera Ventures, ffVC and Superangel also participated in today's funding round.
"Are you allowed to say this?" one user tweeted. "No," Dorsey replied.
There's plenty of talk around about the dreaded 'R' word, recession, as the markets are obviously cooling off following the prolonged bull runs of late 2020 and 2021. With inflation running at 40-year highs, and GDP growth slipping in Q1, it's no wonder that people are talking about a return to the late '70s, and Carter-era economic malaise. But have we taken the pessimism too far? Covering the market situation for Wells Fargo, senior equity analyst Chris Harvey believes so. He sums up the forec
The world's richest man's Twitter takeover saga is morphing into a referendum on its board, as founder Jack Dorsey tweets his agreement from the sidelines.
For the 100 million of you who will get a tax refund this year, the former head of retirement solutions at J.P. Morgan has a great and very simple idea. Instead, says Anne Lester, split the difference. Do it with every raise or extra money that comes in.
The stock market has fallen to start the year, and some stocks have fallen more than others. For investors, however, that brings up opportunities – just because a stock has fallen quite a bit doesn't necessarily make it a bad investment. The trick for investors is to tell the difference between stocks that are cheap at their new low prices and stocks that are truly broken. That's where the Wall Street pros come in. These expert stock pickers have identified two compelling tickers whose current s
Laurie and Tim, both 44, sold their home in Oakland to move to Portland, Ore., and ended up bidding $100,000 over the asking price: "That was definitely the biggest check I've ever held."
Berkshire Hathaway's portfolio holds roughly four dozen securities, of which two well-known companies are screaming buys and another brand-name stock is a value trap.
TAIPEI (Reuters) -Talks on Taiwan buying the child version of the Pfizer/BioNTech COVID-19 vaccine have stalled as Pfizer does not have the right to sell it and BioNTech and its Chinese partner do not make it, a Taiwanese minister said on Monday. The sales rights for the vaccine in Greater China, including Taiwan, belong to BioNTech and its Chinese sales agent, Shanghai Fosun Pharmaceutical Group.
President Joe Biden and first lady Jill Biden released their income tax returns last week. The first couple reported $610,702 in adjusted gross income and paid $150,439 in federal income tax at an effective tax rate of 24.6%. While it's unclear what former president Donald Trump's income or tax bill was for 2021, we can compare Biden's 2017 federal tax return with the data The New York Times reported on regarding Trump's income tax payment in 2017. Biden's 2017 tax return showed $11,031,309 in a
Since the end of the Great Recession 13 years ago, growth stocks have proved virtually unstoppable. Although growth stocks have also taken it on the chin during the recent pullback in the broader market, history has shown that fast-growing companies often outperform during periods of economic weakness or contractions. In other words, it could be the perfect time to go shopping for high-quality growth stocks.
If you die owing money on a mortgage, the mortgage remains in force. If you have a co-signer, the co-signer may still be obligated to pay back the loan. A spouse or other family member who inherits a house generally … Continue reading → The post What Happens to Your Mortgage When You Die? appeared first on SmartAsset Blog.
It's no secret that inflation is breaking record 40-year highs, as it just hit 8.5%. High inflation and other factors have led to an inverted yield curve in March 2022. With an inverted yield curve, short-term Treasury bonds have higher interest rates than long-term ones, which normally isn't the case. An inverted yield curve is often interpreted as an early predictor of a recession. The yield curve inverted before the 2001, 2008 and 2020 recessions. However, real estate investment trusts (REITs
For decades, homeownership has been a quintessential part of the American dream. Owning a home can boost your net worth since homeowners have a net worth 40 times greater than non-homeowners, according to a 2020 Federal Reserve study. But homeownership is a big responsibility and comes with hidden costs like property taxes, HOA fees, insurance and repairs. Additionally, it's also becoming out of reach for many because of inflation, high demand and recent interest rate hikes. Despite this, new op
India's digital payment transactions are expected to jump 268% to 217 billion in the financial year ending 2026, from this fiscal's figure of 59 billion, a new report has projected. The country's fintech market is likely to expand to $1.30 trillion (nearly 100 lakh crore rupees) by 2025, according to the report by PwC India. In 2021, the Asia-Pacific region, including India, China, South Korea, and Thailand, grabbed the largest share of real-time payment transactions, it said.
China Merchants Bank has unexpectedly relieved Tian Huiyu of his role as president and chief executive officer, after the stock plunged in Shanghai amid talk of investigations into the affairs of the country's largest retail bank. Tian, 56, was relieved of his job with immediate effect, and would be assigned to another post, the Shenzhen-based bank said, without specifying his new role. Tian, appointed to the bank's top post in September 2013, will be replaced by chief financial officer Wang Lia
The semiconductor sector, which is responsible for producing the advanced computer chips that power our favorite electronics, is large and complex. Most investors are familiar with industry darlings like Nvidia or Advanced Micro Devices, but there's an entire subfield of companies providing critical products and services to the world's top chipmakers.
Wedgewood Partners, an investment management firm, published its first-quarter 2022 investor letter – a copy of which can be downloaded here. For the first quarter of 2022, the fund's Composite (net) declined by -10.6%. The S&P 500 Index declined by -4.6%. The Russell 1000 Growth Index declined -by 9.0%, while the Russell 1000 Value Index […]
Replacing ships like the Moskva will be pricey. The flagship of Russia's Black Sea Fleet recently sank after suffering damage. Russian Defense Ministry Press Service via APRussia may be on the cusp of its first default on its foreign debt since the Bolsheviks ousted Czar Nicholas II a century ago. On April 14, 2022, Moody's Investors Service warned the country's decision to make payments on dollar-issued debt in rubles would constitute a default because it violates the terms of the contract. A 3
If you're going to buy a house, Dave Ramsey believes the ideal way to do it is to pay cash. As a result, he's also spoken about the type of mortgage loan that he recommends if a home loan is absolutely necessary. This is an alternative to the 30-year that other financial experts, including Warren Buffett, recommend.
The entire automotive industry has been struggling with supply chain issues, including a shortage of semiconductors. After sinking as much as 6.6% in early trading, Rivian shares were down 4.7% as of 10:23 a.m. ET. Rivian CEO RJ Scaringe says that the supply of batteries will be the biggest challenge to growing electric vehicle (EV) production.