By Guest Post | In: Search Engine Optimization
By Alina Tytarenko
The worst nightmare of any SEO specialist or site owner is to wake up and find that their Google ranking has dropped dramatically, or their pages have completely disappeared from the index. Search engine optimization can be a long process, with results only starting to appear after a few months of work.
And it can be especially disappointing when it seems like all your efforts have been all for naught. But don't get upset—WordPress website rankings are influenced by a lot of different factors, and in this article we will figure out what can lead to a ranking drop and how to deal with it.
If you notice a drop in your ranking, don't panic—perhaps it's just a technical problem. Try the following steps first:
Also, check to see if website traffic is down on your competitors' sites. If a downgrade has affected everyone, most likely the reason is a Google algorithms update.
However, if you see a drop in the rankings of your pages or your entire site, and you are sure that these are not technical problems with your rank checker or with Google, you need to find out why your rankings are down. Let's take a look at the reasons why a WordPress website may be downgraded in the search engine results.
One of the most obvious reasons for a drop in search results is algorithm changes. Search engines regularly introduce updates to make search results more relevant, but they are often accompanied by a dramatic drop in WordPress site rankings—and the groans of SEO specialists.
For example, in 2019 alone, Google introduced two major updates in May and September of that year, after which the rankings of many sites worldwide dropped. Those updates were related to the E-A-T and YMYL algorithms and hit hard on sites that provided non-expert, false, or unverified information.
Every time Google introduces a new update, search results can become very feverish. Some sites will jump to the top, while others drop significantly. After a few weeks, the situation may improve a little.
A tool you can use
Panguin Tool by Barracuda is a special SEO program that monitors whether your WordPress site has been affected by Google algorithm changes and, if it has, by which ones exactly.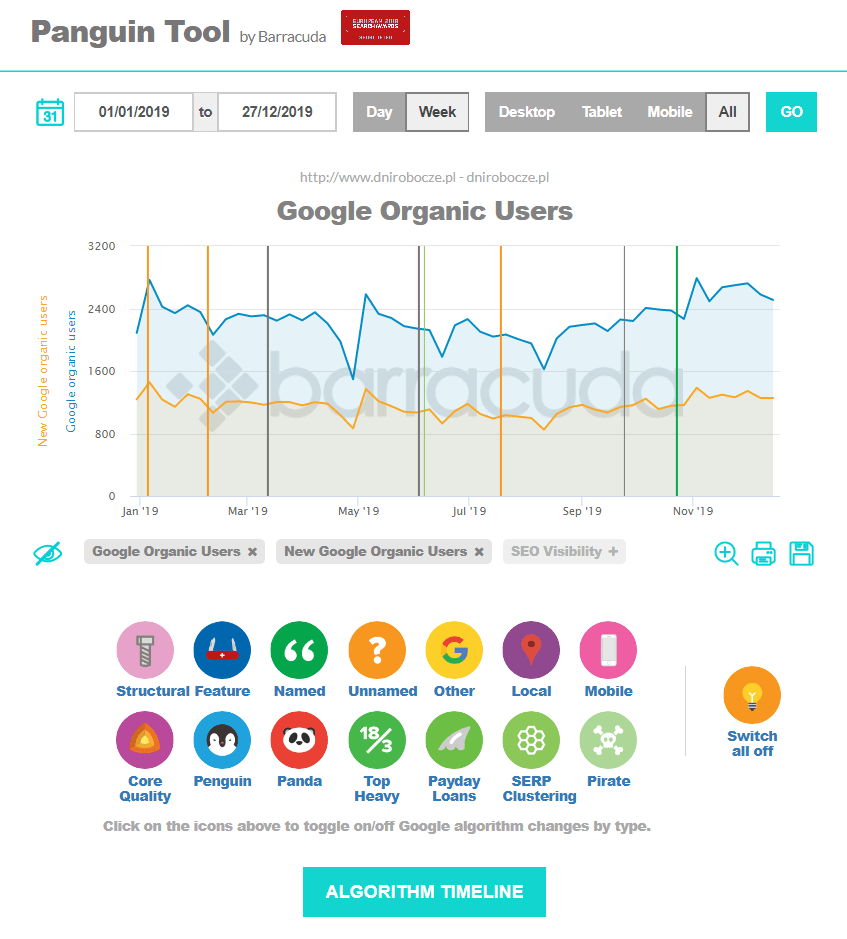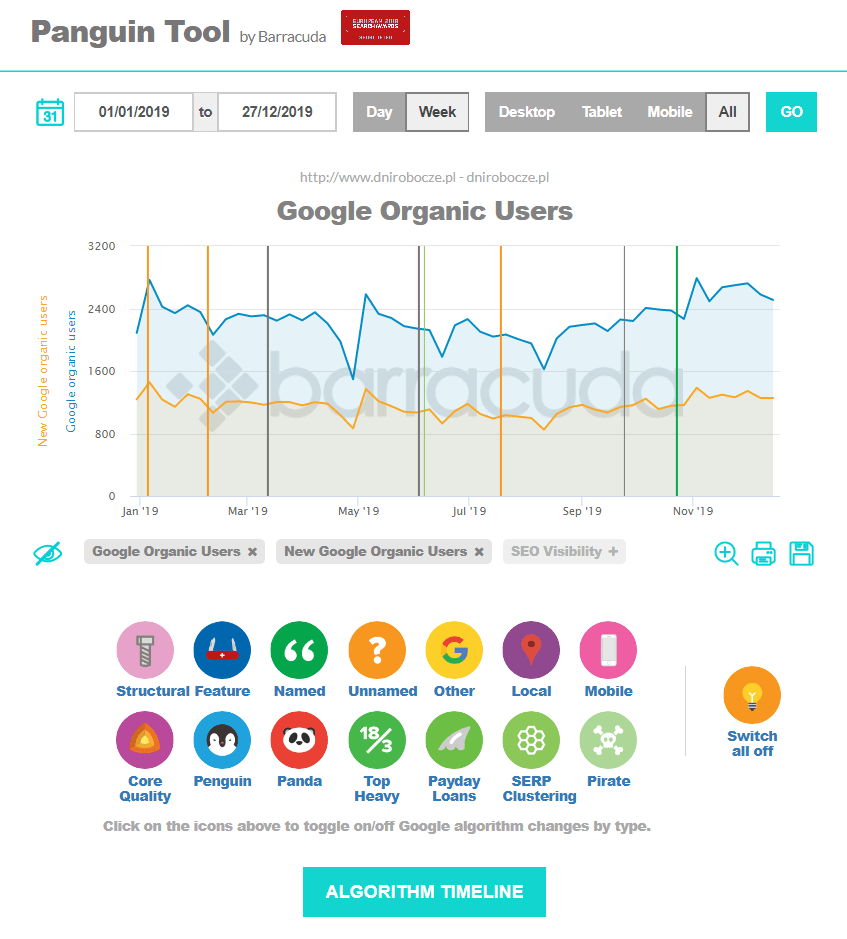 Next steps
Wait before you act. In the first days after the introduction of a new algorithm, positioning on the search engine results page (SERP) can be chaotic. However, after a few days, it should stabilize. Test if your WordPress site meets the new requirements and work on filling any gaps.
A drop in WordPress site rankings could be because your product has simply become outdated or seasonal demand has passed. For example, if you sell winter coats and you're heading into a warmer season, it's quite likely your rankings will drop.
A tool you can use
Google Trends is a free service which shows how many users are interested in a topic and what their interests are at that particular moment. It also will help you track seasonality and how trends rise or fall in time. You can set geo, time period, etc., to view the broad picture.


Next steps
The problem here is not SEO, but your product and marketing. Adjust your promotion strategy, rebrand, or change the product itself. Also expand the semantic core: it is quite possible that the keywords themselves are no longer relevant and you need new wording.
One reason why WordPress sites drop dramatically in search results could be Google filters. In fact, there are search engine sanctions against sites that violate rules. There are algorithmic and manual penalties, so let's start with the latter.
Manual penalties are Google's answer to a violation of webmaster guidelines. Possible reasons for being penalized include:
If your violations are minor, you may only notice a Google ranking drop of a few individual pages; if you seriously break the rules, your pages and WordPress site may disappear from the index completely. But the good thing with these penalties is they usually have an expiration date.
Algorithmic penalties could result from the introduction of new algorithms by Google. Algorithms are constantly changed to become more precise and effective in ranking the best and most reliable pages that provide the most quality content. When there are changes to the algorithms, your site may fall lower in the SERP because it doesn't fully correspond to some of the hundreds of ranking factors used by search engine algorithms to assess websites.
Algorithmic penalties have an undefined duration.
A tool you can use
Google Search Console helps you determine the rankings of each of your pages and shows you any changes. If you get hit by a Google filter, you'll see a notification in the "manual actions" section.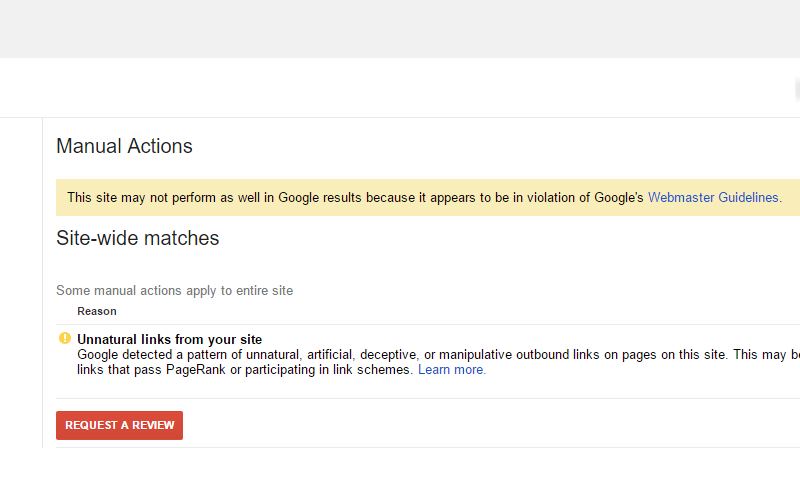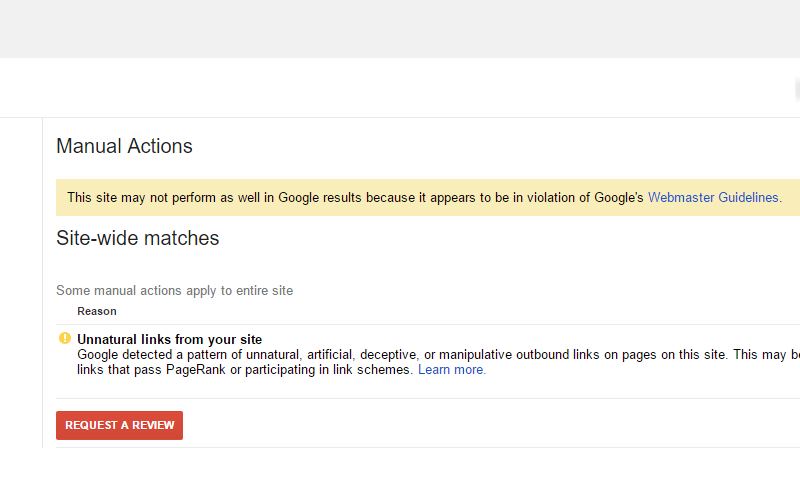 As for algorithmic penalties, you won't get a notification, so you will need to figure it out on your own by examining your recent rankings and reading news about Google algorithm updates.
Next steps
Immediately eliminate the problem that caused the manual penalty. If you used non-unique content, remove it. If your redirects are incorrectly configured, fix them and request reindexing. If it's an algorithmic penalty, the only thing you can do is to get back to SEO basics, write even more quality content, build backlinks, and wait for the results. Make sure you've done all you can, and check the rankings from time to time to see whether the situation improves.
Just like you, your competitors are also constantly working to improve their sites. In fact, you are all competing for the best search engine positions all the time. Suppose you had been ranking higher than your competitor, but your competitor was actively working on optimizing their site (content, backlinks, etc.), and you had been spending very little time on SEO. In that case, your ranking could drop, and your competitor might overtake you.
A tool you can use
Versionista is a platform for monitoring site changes. The service analyzes what changes were made on a site and which of your competitors gained or lost the most from your rankings change.


Next steps
Analyze your competitors' SEO efforts, site design, and content, and try to do even better. Also, constantly work on your website, build backlinks, and optimize content so you don't lose your position.
A position drop in the SERP often is due to server issues. There are several reasons why this might be the case:
A tool you can use
Google Fetch and Render is designed to analyze pages from the point of view of a Googlebot. It can detect problems with markup, tags that do not allow pages to be indexed correctly, and pages bots don't have access to.


Next steps
Check pages regularly for availability and load speed. If you find problems with markup or any unnecessary tags, fix them immediately.
Sometimes Google ranking drops are related to changes made to the website. Actually, all optimization work or design changes can affect the ranking of your site, for better or for worse. The main reasons for a drop are:
A tool you can use
There is no tool for determining the correlation between website changes and search rankings. Therefore, after each change or improvement, you should monitor the positions of site pages in the Google Search Console. If you notice any problems, examine the page with Google Fetch and Render to find out what is preventing bots from indexing the page.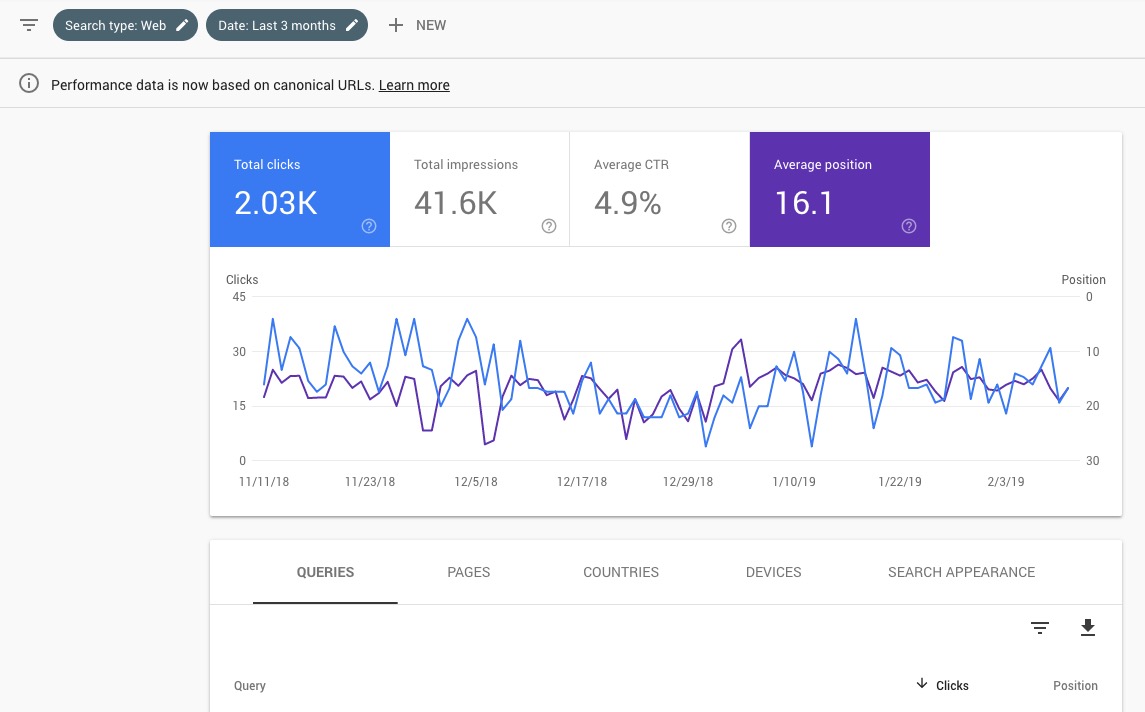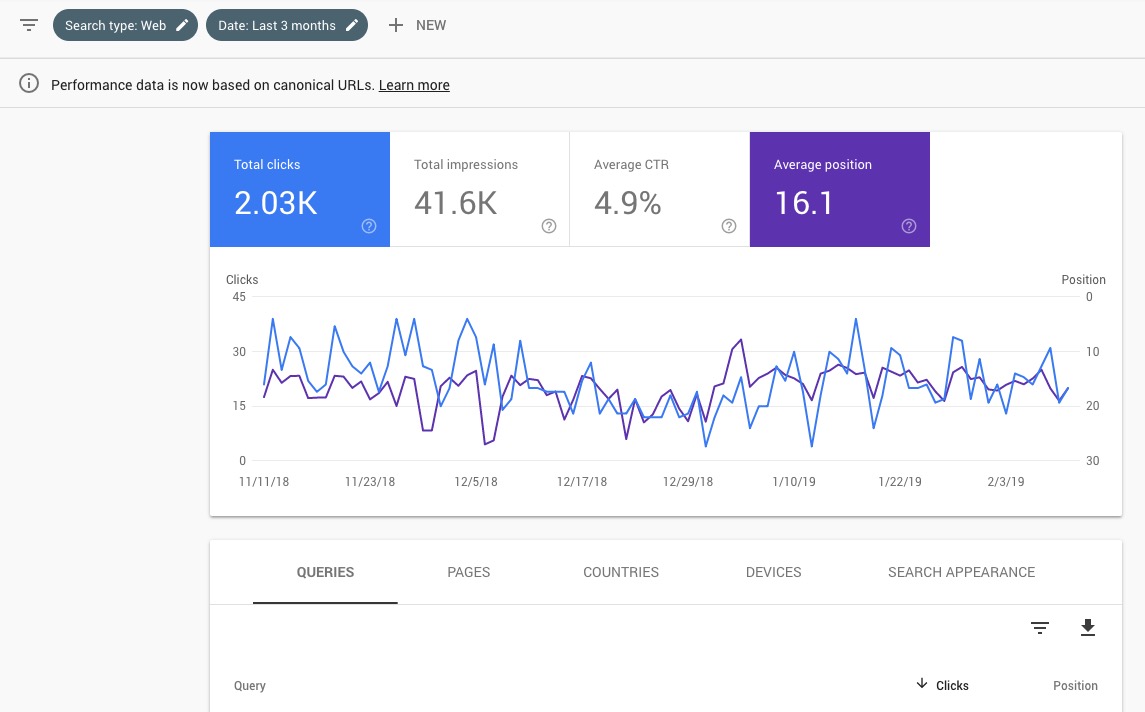 Next steps
Monitor the site's rankings for at least seven days. If the situation does not improve, you should either improve the content on the site or change everything back to what it was before you made changes.
During the optimization of each site page in WordPress, problems may appear that hurt your ranking after being indexed by Google bots. Here are some of the issues that can negatively impact your search rankings:
Next steps
Update links, create relevant titles and meta descriptions, enable comment pre-moderation to get rid of user-generated spam.
Technical errors on a WordPress site can prevent it from ranking properly or cause a Google ranking drop. These errors can be caused by the incorrect use of tags or incorrect configuration of the robots.txt file.
Robots.txt is designed to set specific exceptions for search robots. However, there can be errors when configuring robots.txt. For example, you may accidentally close a section from crawling.
Special attention should be paid to the index and follow tags. These two tags are for setting up indexing and transferring link juice (PageRank). There can be four options for using them:
If the noindex tag is applied to any page, the search robot will not index it, which means that the robot will consider the page to be non-existent and it will drop in the ranking.
A tool you can use
Robots.txt Tester in Google Search Console allows you to look at your robots.txt file through the eyes of a Googlebot and find errors in the use of tags.
Next steps
Check your robots.txt and tags. Open important pages for indexing, correctly distribute the transfer of PageRank, and close dynamic and custom pages (for example, shopping cart and personal account) from indexing.
More articles from AllBusiness.com:
WordPress websites can suffer from the actions of other web admins—your competitors, for example. Your Google ranking drop may be caused by one of the following reasons:
A tool you can use
Copyscape can be used to detect plagiarism of text content. You can use this tool to check the texts written by your writers and check the texts already posted on your site to track whether anyone has copied them.
Next steps
If you find that your content has been plagiarized, contact the site owners to remove the text or link. If the issue is not resolved, in the case of links, use the Google Disavow Tool to manually eliminate external links. If the matter is in the copied content, you can contact the DMCA with a notice of copyright infringement.
Link building is an ongoing process that needs to be maintained. Here are the main problems with backlinks:
A tool you can use
Majestic is a website audit service with a backlink analysis feature which allow you to assess the number of links and quality of links leading to your site. There is also a function for analyzing competitors' backlinks.


Next steps
Keep your links up-to-date. Negotiate permanent links with dofollow tags and make sure they lead to relevant pages on your site. Look for new donors with high domain trust.
Your ranking is also highly regional dependent. In different countries, regions, and cities the search positions of the same site may be different—i.e, your site ranking can be really high in one geographic region, while in another region, your pages may appear on the second, third page of the search results, or even lower.
Google is committed to personalizing search results, so two different people can get different results for the same query. Also, if you sign in or sign out of your Google account, you will get different results.
A tool you can use
Actually, any modern rank tracking service (SpySERP, for example) has an option to check city-specific or country-specific pages.


Next steps
If you are interested in promoting your business in a specific region, you will need to create relevant pages and create content for local keywords.
At the end of August 2021, Google fully introduced a new algorithm named Page Experience with a set of Core Web Vitals ranking factors. After this update, Google will pay greater attention to page load speed and usability. The following Google ranking factors will be prioritized:
If your WordPress site doesn't provide optimal performance for these metrics, pages may be demoted in search results.
A tool you can use
You can generate a Core Web Vitals report in Google Search Console. It will help you see how your site meets the new Google requirements and offer recommendations for improvement.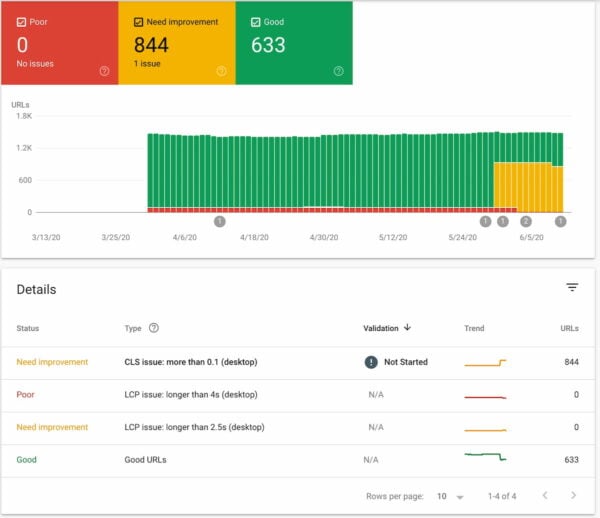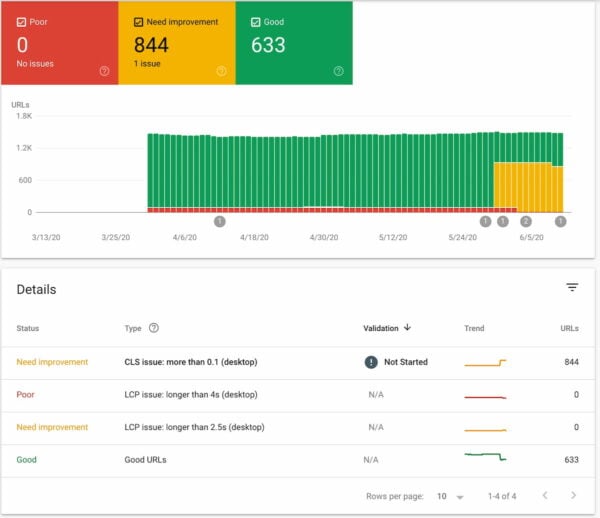 Next steps
Reduce element size and enable caching; upload images in lower resolution but without loss of quality. Implement lazy loading.
Often website rankings drop due to outdated keywords as keywords can become irrelevant over time. New queries can go to the top, even on the same topic. In particular, date-bound keywords may become outdated. Take, for example, a keyword like "best apps for designers in 2019." Nobody is looking for it in 2021. And the fewer users who click on your pages from the search results (that is, a lower CTR), the lower you will go in the SERP positions.
Another problem is using generic keywords. These are words connected with CTAs, like "check it out," "click here," "continue reading," etc. Using these words is generally okay, but you may drop in Google search results if you have many of these keywords on a page.
A tool you can use
Keywordtool.io is a keyword research service which uses Google's AutoComplete feature to find search queries and track site keyword ranking changes. It allows you to choose a specific Google domain (192 domains supported) and language (83 languages supported).


Next steps
Constantly expand the semantic core and redefine the relevance of keywords; track keyword rank changes. If some keywords are outdated, optimize the page for other queries. Create content for new keywords. Use long-tail keywords to be as specific as possible.
Low-quality content is a key reason for a WordPress site's drop in the rankings. Google may downgrade your site if your content is of low quality. The most common issues include:
A tool you can use
The Hemingway App allows you to write more clearly, find alternatives for complex phrases, and make your content readable and engaging.


Next steps
Try more engaging titles and meta descriptions, increase the length of your text (1,000+ words for blog posts), structure texts, add subheadings, and lists. If the problem is in keyword density, remove some keywords from the text. Use simple language and maximize useful information in your copy. If you have non-unique content on your site, remove or rewrite it.
There are many reasons why WordPress sites drop in the search results. Sometimes it's a temporary situation and sometimes it's a reason to get serious about improving your site.
The main thing is to quickly figure out the problem and eliminate it. Offer interesting and useful content to keep users engaged. Control inbound links and get only high-quality backlinks. Make sure your site meets the requirements of all Google updates. And, of course, never try to fudge on the rules.
Following these simple guidelines will allow you to avoid Google ranking drops and maintain a consistent position.
RELATED: 10 Proven Link-Building Tactics to Win High-Quality Backlinks
Post by: Alina Tytarenko
Alina Tytarenko is part of the marketing team at SE Ranking. She shares her experience in marketing techniques, link building, content marketing, and SEO with readers.
Company: SE Ranking
Website: seranking.com
Connect with me on Twitter and LinkedIn.