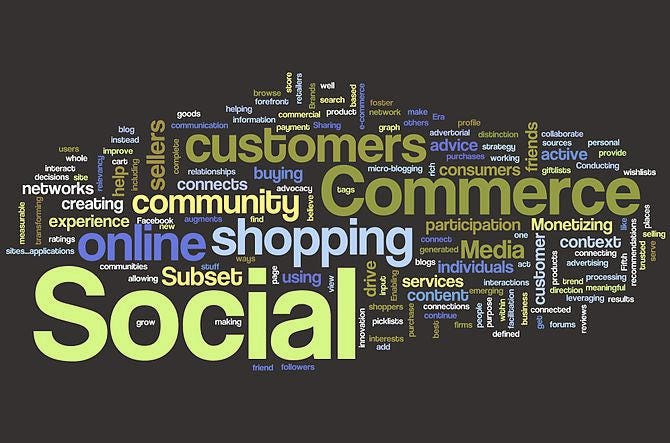 OK, maybe you've heard of a few here.
There are hundreds of great CRM (Customer Relationship Management) applications today and my ten person company sells and/or implements only four of them, which you've probably heard of: Microsoft Dynamics CRM, Salesforce.com, ZohoCRM and GoldMine. I chose to become expert in these four applications mainly because 1) they're all excellent and 2) they all serve different needs of our primarily SMB clientele. Does that mean that these are the best? Not really. It's just that we don't have the bandwidth to be expert in any more at this time, so I can't offer them all.
When I help a client looking for a CRM system, however, I really try to give them options – both of the ones we sell and ones we don't. That way they can make an informed decision. Of course, I hope they'll go with one of ours. But I've learned over the years that it's best for everyone not to fit a square peg in a round hole.
Today's CRM applications are pretty mature. And the ones listed here generally offer a similar level of features and functionality: contact management, opportunites and forecasts, workflows, service management, ease of use (they all say they're the easiest), mobile access, reports and dashboards, integration with Outlook, QuickBooks and other third party apps, marketing campaigns, etc. These products are mostly geared towards SMBs. But each one here tries to carve out a specific niche for themselves. I'm probably forgetting some so I apologize in advance. I personally haven't spent a great deal of time testing these applications so it's up to you to really figure out which one best fits your needs.
English: Wordle Cloud Definition of Social Commerce – All Definitions of "Social Commerce" added to… [+] http://www.wordle.net from http://socialcommercetoday.com/social-commerce-definition-word-cloud-definitive-definition-list/ (Photo credit: Wikipedia)
But for the most part, as long as they're implemented the right way (ahem…use a partner if you can) you're probably not going to go wrong choosing from one of these players, which I've listed alphabetically.
Base CRM
Base CRM focuses primarily on small to medium sized businesses only with a wide range of pricing ($15-$125/month/user depending on the version chosen). Built primarily as a mobile app, it has a built-in phone system integration and prides itself on its ease of setup.
Batchbook
Headquartered in Providence, RI management is so focused on SMBs that they also founded the Small Business Web which brings together a bunch of software companies who also make products geared to this market and a startup accelerator called Betaspring. Besides the functionality most small businesses need, Batchbook is also strong in social CRM.
CallPro CRM
Formed in 1996, and with clients in more than 35 countries, CallPro's "Call Efficiency" features includes very deep integration with phone systems for things like power dialing, automated wrap up of calls, scripts, guides and appointment management.
Capsule CRM
Based in the UK, the company focuses mostly on small business with its cloud based, easy to setup and use system that costs as little as $12/user/month (and there's a free version too).
CiviCRM
Did I say Customer Relationship Management? CiviCRM is actually a Constituent Relationship Management application that is geared specifically towards civic-oriented organization, such as non-profits, charities, etc. Its features include management of contributions, peer-to-peer fundraisers, advocacy campaigns, events and members. The product is localized in 20 languages.

Commence
This New Jersey based company has been around since 1988 and has evolved its well-respected CRM application to offer both desktop and cloud versions. Commence has a good reseller channel and is also strong in Europe.
InfloFlow
Primarily a well-built contact manager, this Toronto-based cloud application is feature rich and inexpensive, requiring only a one-time $99/user fee with no additional costs (unless you want to purchase one of their many add-ons which are also one-time-priced).
JobNimbus
A combined CRM and project management product, this cloud based application focuses on the contracting and project management industry.

Legrand CRM
Available since 2003, Legrand is a reliable CRM application with both on-premise/desktop and cloud versions. The company also offers a "private cloud" version so that you can host your own cloud based system internally.
Maximizer CRM
A long time CRM player, this Canadian-based application has evolved and adapted with the times, now offering both its historical on-premise and a newer cloud based version. Maximizer is known for a strong partner channel and also specializes in the wealth management industry.
Nimble
Founded by CRM legend Jon Ferrara (ex-GoldMine founder) and built from the ground up, Nimble has all the CRM features required by SMBs but carves out its own niche by specializing in social CRM. Once deployed the application promises a single place for users to view, respond, analyze and develop relationships with people having conversations about them on various social media sites like Facebook and Twitter.
Odoo
More of a software community than just a CRM, Odoo (formerly OpenERP) offers more than 3,000 open sourced business applications for everything from CRM to ecommerce to inventory and accounting that has integration into their 30 main applications. The company advertises an "open ecosystem," a large certified partner network and activity in more than 110 countries.
OnePageCRM
This cloud based application promises its small business customers, who are primarily in the service industry, a high level of productivity and ease of use. Based in Ireland, the product's development is focused on the GTD (Getting Things Done) organization method created by a productivity consultant.
PipelineDeals
A cloud based CRM that focuses on ease of use and bills itself as a much less expensive alternative to Salesforce.com. The product comes with many out of the box dashboards and auto-delivered reports.
Pivotal
Focused on the highest end of the SMB market, Pivotal is a long time player offering Platform As A Service (PaaS) capabilities to customers who also need the ability for deep analytics, mining "big data" and requiring heavy customizations.
Sage CRM
A long time player in the CRM and ERP markets, software giant's Sage CRM is a robust cloud and on-premised based offering that integrates well with many of its own products and is geared to both small and larger enterprises. I always recommend to those companies that are already using a Sage product to first look at Sage's CRM offerings before considering anything else.
Salesboom
Salesboom is one of the few cloud based CRM applications that also has full-functioned ERP capabilities with features such as invoicing, inventory, projects and people management including HR, expenses and vacation requests.
Saleslogix
Another long time player in the CRM market with a great reputation, this product was sold by Sage (along with ACT!) to Swiftpage in 2013 and now remains a solid contender offering both on-premise and cloud functionality. Saleslogix has always been highly customizable and is also offered through a large network of partners.
SAP CRM
SAP of course is known as the provider of ERP and CRM applications for the enterprise, but the company continues to make headway in the small business market too. Their CRM offering is advanced and excellent and should be closely looked at by any existing SAP customer.
Smash
A contact manager that also provides its own social media "buzz wall", Smash is different because the application brings together CRM, search engine optimization, Groupon-like deals and ecommerce through its bundled advertising and other marketing tools and features. The company is very young.
Solve CRM
Around since the 1990's, Solve CRM is now a very Google-intensive application designed for business teams who have tried, and failed, to succeed with CRM systems in the past. Solve CRM has also built partnerships with other young, growing cloud based applications such as Xero and Zendesk.
SugarCRM
SugarCRM is one of the more well-known and stronger players in this list because it's created a reputation as a great product that offers both on-premise and cloud based solutions through its growing network of certified partners. Sugar also offers source code for those who want to build out their own customized solutions.
Vtiger
With locations in California and India, Vtiger offers a large developer and partner community who build customized solutions on top of its CRM platform using its open source tools. The product is available both on-premise and on the cloud.
Workbooks
Based out of the UK, Workbooks is a powerful but simple cloud based CRM tool geared specifically for small businesses. The application goes beyond just CRM to offer order processing and invoicing and continues to grow its worldwide partner channel. The company is always rated highly in customer service and satisfaction surveys.
WORK[etc]
An integrated CRM product that also brings together projects, billing, help desk and reporting. The product has more than 1200 customers in dozens of countries and specializes in a powerful workflow management process for better productivity.
Besides Forbes, Gene Marks writes daily for The New York Times and weekly for Inc. Magazine.