With the increasing number of WooCommerce sites being built every day, especially after the pandemic, the demand for specialized WooCommerce hosting and real-time backups has also increased.
If you are running a successful e-commerce business, your website is probably the most valuable asset for your business. A well-performing site will enable you to attract more shoppers, increase your conversions, and generate higher revenue.
Now, imagine if your e-commerce website stops functioning only for a few hours! It could end up losing valuable e-commerce data like product listings, customer records, customer orders, shipping details, and a lot more. Moreover, you could lose online customers along with customer trust. Therefore, this may lead you to pay much more money trying to restore the critical data you lost.
A real-time backup tool is mainly what you need, not just a regular backup. Compared to other websites, an e-commerce website goes through a substantial number of changes daily. These changes could be in the form of customer orders, payment transactions, shipping details, product additions (or removals), and many other operations. This results in the generation of volumes of real-time data practically every hour or even minute.
A regular backup tool is designed for fixed backups scheduled at fixed intervals (for example, every week or day or hour). But when it comes to backup of real-time data generated by e-commerce websites, regular backups can miss out on the latest website changes.
An e-commerce site needs this kind of backup solution as it automatically triggers a backup every time there is a change made on the site.
This ensures you do not lose any vital information if and when you need to restore your site.
Here are some of the essential elements that every WordPress backup tool must possess:
When evaluating free or paid plugins, check for the following parameters:
If you want a reliable solution, you may use a paid solution – it's a reasonable price to pay for the benefits they have to offer.
Here's a detailed comparison of the five best WordPress backup plugins and how they function. While some of them do offer a free version, these plugins are mostly all paid plugins


It's a comprehensive backup tool that offers on-demand, scheduled, and real-time backups. It's trusted by over 400,000 WordPress websites (including WP Mayor). The plugin tool is easy to install and use with its 1-click backup feature. Some of its real-time backup benefits include:
Basic paid plan starting from $7.4 per month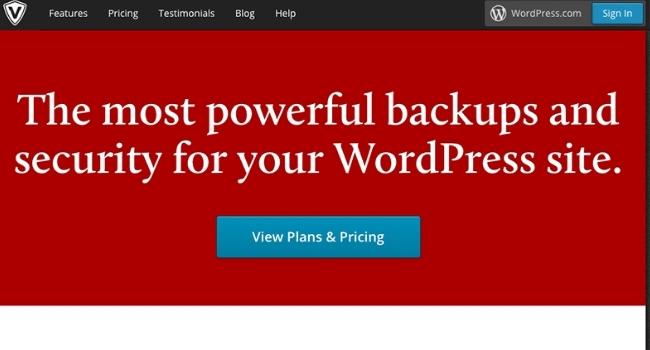 It's a real-time backup and scanning tool designed and built by Automattic, a company that operates millions of WordPress websites on WordPress.com. Bundled with the popular JetPack plugin, the VaultPress tool can be used for both backup and malware protection. Some of its real-time backup benefits include:
Premium plans are priced at $3.50 per month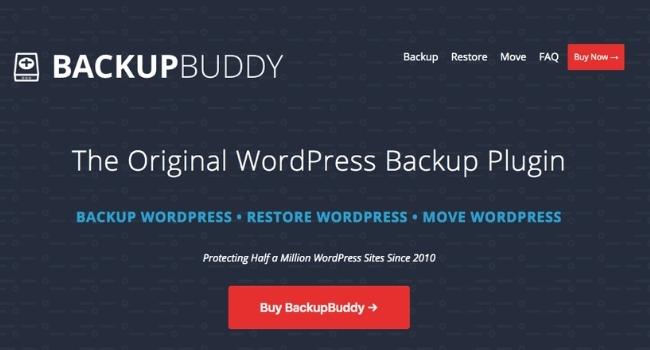 It's the first WordPress backup plugin that was released in 2010. With backups of over half a million WordPress websites, BackupBuddy offers a complete package comprising of website backups, restores, and migration. Some of the tool features include:
The option of scheduled and real-time website backups
One-year subscription plans are priced at $52 (for one website) and $129 (for unlimited websites).
BlogVault, VaultPress, and BackupBuddy are premium tools that offer real-time backups for WooCommerce stores. But if you'd rather go for free tools, read on about UpdraftPlus & BackWPup which offer regular backups.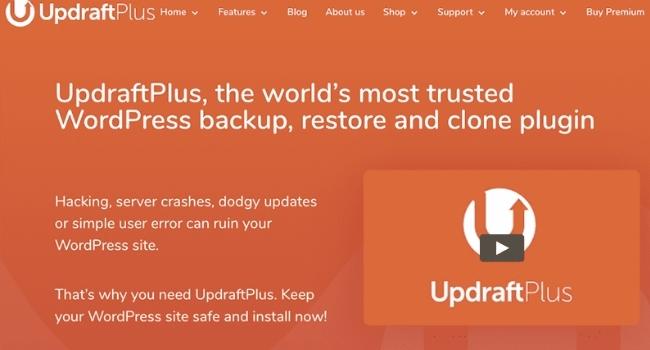 With more than 2 million website installations, UpdraftPlus is among the most trusted backup solutions across the globe. Along with a user-friendly interface, it directly uploads your backup data on cloud-based platforms like Google Drive, Dropbox, and Amazon S3. Some of its backup features include:
Premium plans start from $70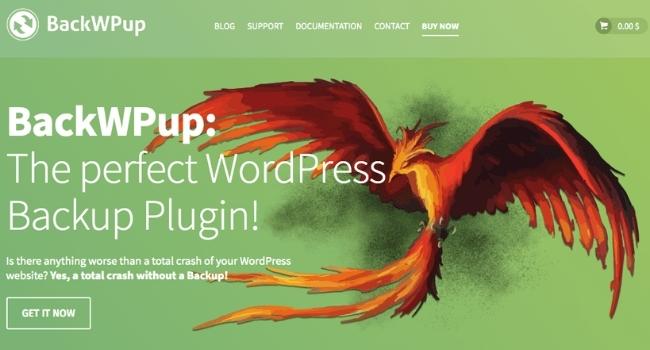 With over 8 million downloads, BackWPup is a popular WordPress backup plugin that can create a backup of your entire WordPress installation. Like UpdraftPlus, BackWPup stores your backup data on external platforms like Dropbox and Amazon S3. Some of its backup features include:
Premium plan starting from $69
With the increasing number of WooCommerce websites are being built every day, however not all backup services offer a real-time backup solution. Despite the fact that you have a limited number of solutions to choose from, the above tools offer pretty comprehensive features and you can rely on them to backup your e-commerce website efficiently.